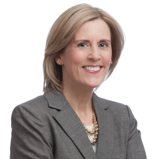 Susan Brzezinski
Phone: (484) 716-3063
Email: sbrzezinski@athenaresearchconsulting.com
Susan Brzezinski
Director of Research
Susan founded Athena Research Consulting in 2009 to provide executive search research support and human capital consulting to executive search firms and corporate talent acquisition groups.
She has provided Discovery Search Partners with targeted research support for hundreds of executive searches within the Life Sciences. Her research experience extends to talent mapping and competitive intelligence projects that allow clients to identify strategic answers to human capital questions. She is recognized for her ability to think strategically, conduct and analyze research, and deliver accelerated results without sacrificing quality.
Prior to her current role, Susan served as the Director of Research for a national search firm where she directed a team of information professionals providing research services for clients in the Life Sciences, Real Estate, Industrial, Retail, and Technology markets.
Susan received a Bachelor of Arts in Art History from Middlebury College. A Pennsylvania native, she currently resides in Greenville, SC with her family.